Aerospace NDT
The aerospace industry relies upon Type 1, fluorescent penetrant systems for the detection of defects in aircraft and engine components during maintenance and overhaul operations.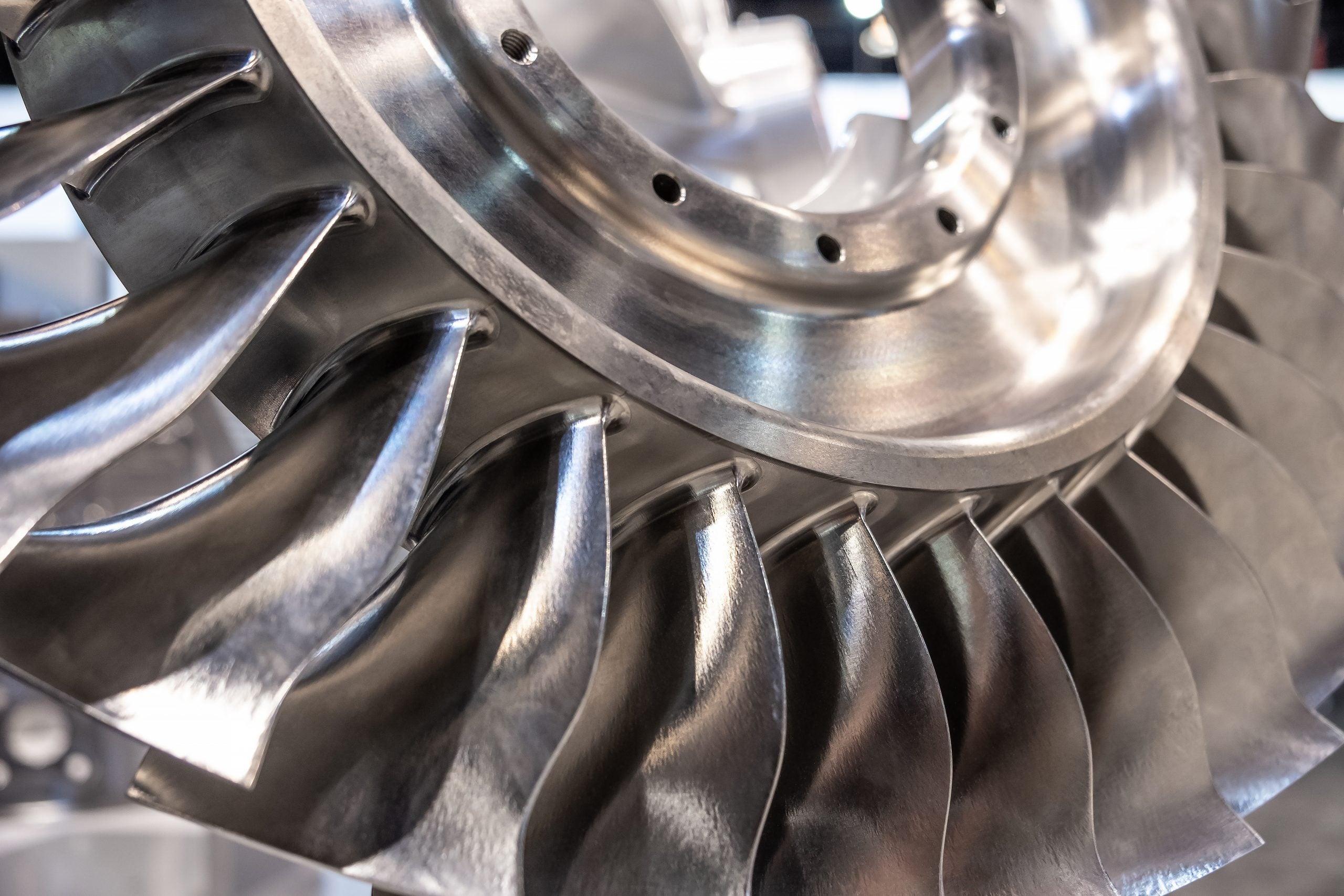 Aerospace NDT Overview
Liquid penetrant specifications, such as ASTM E-1417 and AMS-2647, are considered industry standards for in-process, final, and maintenance (in-service) penetrant examinations for the final acceptance of aerospace products. These widely used specifications state that only materials listed and approved to QPL-AMS-2644 shall be utilized for penetrant examination.  QPL-AMS-2644 refers to the Qualified Products List for aerospace penetrant inspection material.
Certified Materials for Penetrant Inspection
In order to be approved for use on the Qualified Products list, Type 1 fluorescent penetrant systems undergo testing by The United States Air Force Materials Command (USAFMC) at Wright-Patterson Air Force Base in the Air Force Materials Research Laboratory (AFRL). Only materials specifically stating "certified to AMS 2644" are approved for use.  Manufacturers who list only "meets the requirements of AMS 2644" have not certified their products for approval.
Materials listed on the QPL meet the following rigorous requirements:
NADCAP quality programs
FAA and EASA repair stations
AS9100 and ISO 9001:2015 quality systems
OEM aerospace manufacturers: Airbus, Boeing, General Electric, Gulfstream, Honeywell, Hamilton Sundstrand, Pratt & Whitney, Parker Hannifin, Rolls-Royce.
Aerospace Inspection Products
Our liquid penetrant and magnetic particle materials are certified to meet the requirements of AMS, ASTM, ASME, ISO and OEM specifications.
Water-Washable
Post Emulsifiable
| | | | | | | |
| --- | --- | --- | --- | --- | --- | --- |
| FP-93A(M) | Fluorescent: Type 1 | Penetrant Testing – Post Emulsifiable Penetrant | Fluorescent: B, C & D | - | - | Level 2 |
| FP-95A(M) | Fluorescent: Type 1 | Penetrant Testing – Post Emulsifiable Penetrant | Fluorescent: B, C & D | - | - | Level 3 |
| FP-97A(M) | Fluorescent: Type 1 | Penetrant Testing – Post Emulsifiable Penetrant | Fluorescent: B, C & D | - | - | Level 4 |
Biodegradable Components
| | | | | | | |
| --- | --- | --- | --- | --- | --- | --- |
| FBP-912 | Fluorescent: Type 1 | Penetrant Testing – Water Washable Penetrant | Fluorescent: A & C | - | - | Level 2 |
| FBP-913 | Fluorescent: Type 1 | Penetrant Testing – Water Washable Penetrant | Fluorescent: A & C | - | - | Level 3 |
| FBP-914 | Fluorescent: Type 1 | Penetrant Testing – Water Washable Penetrant | Fluorescent: A & C | - | - | Level 4 |
Developers
Product
Type
Test Method
Method
Form
Class
Sensitivity
D-70

Fluorescent: Type 1
Visible: Type 2

Penetrant Testing – Developer

Fluorescent: A, B, C & D
Visible: A, B, & C

Fluorescent: d
Visible: e

-
-
D-72A

Fluorescent: Type 1

Penetrant Testing – Developer

Fluorescent: A, B, C and D

Fluorescent: a

-
-
D-76B

Fluorescent: Type 1
Visible: Type 2

Penetrant Testing – Developer

Fluorescent: B, C & D
Visible: B & C

Fluorescent: b
Visible: b

-
-
D-78B

Fluorescent: Type 1
Visible: Type 2

Penetrant Testing – Developer

Fluorescent: A, B, C & D
Visible: A, B & C

Fluorescent: c
Visible: c

-
-
Emulsifiers
Cleaners & Removers
Product
Type
Test Method
Method
Form
Class
Sensitivity
300LF

Aqueous Alkaline

Penetrant Testing – Cleaner & Remover
-
-
-
-
E-59

Fluorescent: Type 1
Visible: Type 2

Penetrant Testing – Cleaner & Remover

Fluorescent: C

-
2 - Non-Halogenated
-
E-59A

Fluorescent: Type 1
Visible: Type 2

Penetrant Testing – Cleaner & Remover

Fluorescent: C

-
2 - Non-Halogenated
-
R-503

Fluorescent: Type 1
Visible: Type 2

Penetrant Testing – Cleaner & Remover

Fluorescent: C

-
2 - Non-Halogenated
-
R-504

Fluorescent: Type 1
Visible: Type 2

Penetrant Testing – Cleaner & Remover

Fluorescent: C

-
2 - Non-Halogenated
-
Oil Method
| | | | | | | |
| --- | --- | --- | --- | --- | --- | --- |
| MPI-1400 | Fluorescent | Magnetic Particle Inspection – Wet Method Powder | Oil | - | - | - |
| MPI-1400B | Fluorescent | Magnetic Particle Inspection – Wet Method Prepared Bath | Oil | - | - | - |
| MPI-Fluid C2 | Fluorescent | Magnetic Particle Inspection – Wet Method Carrier Fluid | Oil | - | - | - |